How To Get the Most Money When Selling Your Used Vehicle
If you're considering getting a new vehicle, you might wonder what to do with your current car. Thankfully, selling to a dealership like Boch Toyota is easy, and there are several strategies you can use to get top dollar for your ride. Read on for tips and tricks to help you get the most money when selling your used vehicle.
Clean and Polish Your Used Car
Cleaning your car before bringing it in for an appraisal can help speed up the process. Anything that can easily be removed using a car wash or detailer is not likely to affect the value of your car. Still, any physical damage to the vehicle or stains, scratches, or tears on the interior may lower the value you receive. By cleaning your vehicle, you can identify which marks may need some attention before you decide to sell the vehicle.
Negotiate a Fair Price With the Dealer
Make sure to visit a dealership like Boch Toyota that is willing to negotiate the price you receive for your used car. That way, you can compare the original offer to what they are willing to pay and decide if it's a better deal than what they originally offered. Many used vehicles are more valuable due to shortages in some supplies, so do your research on websites like Kelley Blue Book before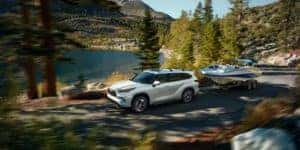 bringing your car to a dealer.
Be Prepared With Proof of Ownership
Bringing proof of ownership with you to the dealership will ensure that there aren't any issues with your registration or title that could potentially lower your price when selling your used car. In addition, bring all the necessary identification information, service records, and financial paperwork before you get an appraisal of your used car. This can speed up the process and ensure you actually walk away with cash in hand after selling the vehicle. This also ensures that there are no issues with the vehicle that the appraiser is unable to see during their inspection.
Have the Vehicle Inspected by a Third Party
Before you bring your used car to the dealership, consider having it inspected by a third party like AAA. This can take care of any issues that may give the dealer reason to lower the value of your used car. To ensure the best value for your vehicle, it is best to fix any damage prior to selling it, even minor scratches and marks. Alternatively, you can bring it to the dealership and see what value you can receive for the vehicle before it receives non-essential repairs.
Bring Your Vehicle to the Dealership for Repairs
If you're considering selling your vehicle, but it requires some repairs, you can bring it to Boch Toyota to determine if we can make the repairs for you. We have access to state-of-the-art vehicle repair tools and a highly trained service team, so you can trust us with any repairs you need prior to selling your vehicle. We may also be able to provide an offer for your vehicle prior to any repairs.
Know What You Can Expect From the Dealer
There may be additional fees that are associated with selling your car to a dealership, like processing fees or inspection fees. At Boch Toyota, we pride ourselves on providing a transparent selling and purchasing experience with no hidden fees or costs.
Consider Trading Your Vehicle for Another Used or New Vehicle
Sometimes the value you receive for your trade-in vehicle is more than what you would get for selling it to the dealership directly. In other cases, you may prefer to receive a cash payment for your used car or truck. If you decide to trade in your car and purchase a new or used vehicle, you can also use this as an opportunity to test drive one before purchasing it.
Find Reliable and Trustworthy Team Members
Since there may be many people involved in the process of selling your used car, it's best to find professionals whom you can trust to walk you through the selling or trade-in process at the dealership. This ensures that the appraisal process and final sale all go smoothly. This can also help you feel more comfortable with the process, as you will have a single or a few points of contact to work with throughout the entire transaction.
Keep an Eye on Used Vehicle Prices
If you want to get the most money when selling your used car, then keep an eye on the used vehicle market online and in person. If you notice that used vehicle prices are very high, that would be a great time to sell your vehicle. Prices for many models can change due to supply and demand, so do your research before bringing the vehicle in for an appraisal at Boch Toyota.
Consider Any Loans or Warranties
If you have a loan on your vehicle, it may be worth bringing the title to the dealership with you. They can help ensure that the amount they give you is sufficient to pay off your loan and avoid any fees. If your vehicle still has part of a warranty left, this may also affect the price the dealer offers you. Consider these factors before you sell your vehicle so you can accurately estimate the amount you may receive.
Ask for a Written Offer
Getting a written offer for your used vehicle is essential to ensure you receive a fair price after agreeing. You can keep this written offer for your records and match it to the final paperwork you receive when the transaction is complete. As there are many steps to take after deciding on a price, don't forget to get this important piece of written information.
At Boch Toyota, we work closely with you to ensure you always receive the best value for your used vehicle, whether you want to sell it or trade it in for a new car. Learn more about how to value your trade at Boch Toyota, and give us a call if you have any questions. We look forward to working with you.
Photo Credit: Image used with permission via OEM